Allied Moulded Smart eCatalog
Allied Moulded Products has provided an online catalog solution to better suit your residential and industrial requirements. Our eCatalog profile includes catalogs for both our residential and industrial line of products and provides you with pictures, information, and specifications for all of your electrical needs.
Use our online catalog by clicking the orange link or clicking the image below. Once on the Smart eCat website, you will immediately have access to both our residential and industrial catalogs. Click on one of them to get started!
Below is a screen capture of what you will see upon entering our eCatalog profile page. Simply search for our products in the search field, or quickly begin navigating through our residential or industrial catalogs with one click! There's no need for an account or password!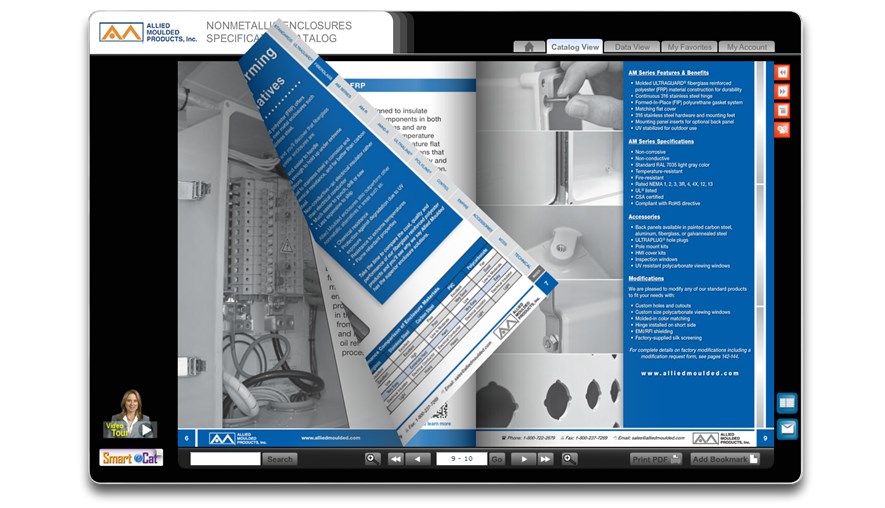 You can also view and download our online catalogs in PDF form through our website here.